I shall make this very simple ;o so do not hate.TY to: Kedi,KC,jiao,Darkblood

1. First boss kill all the mobs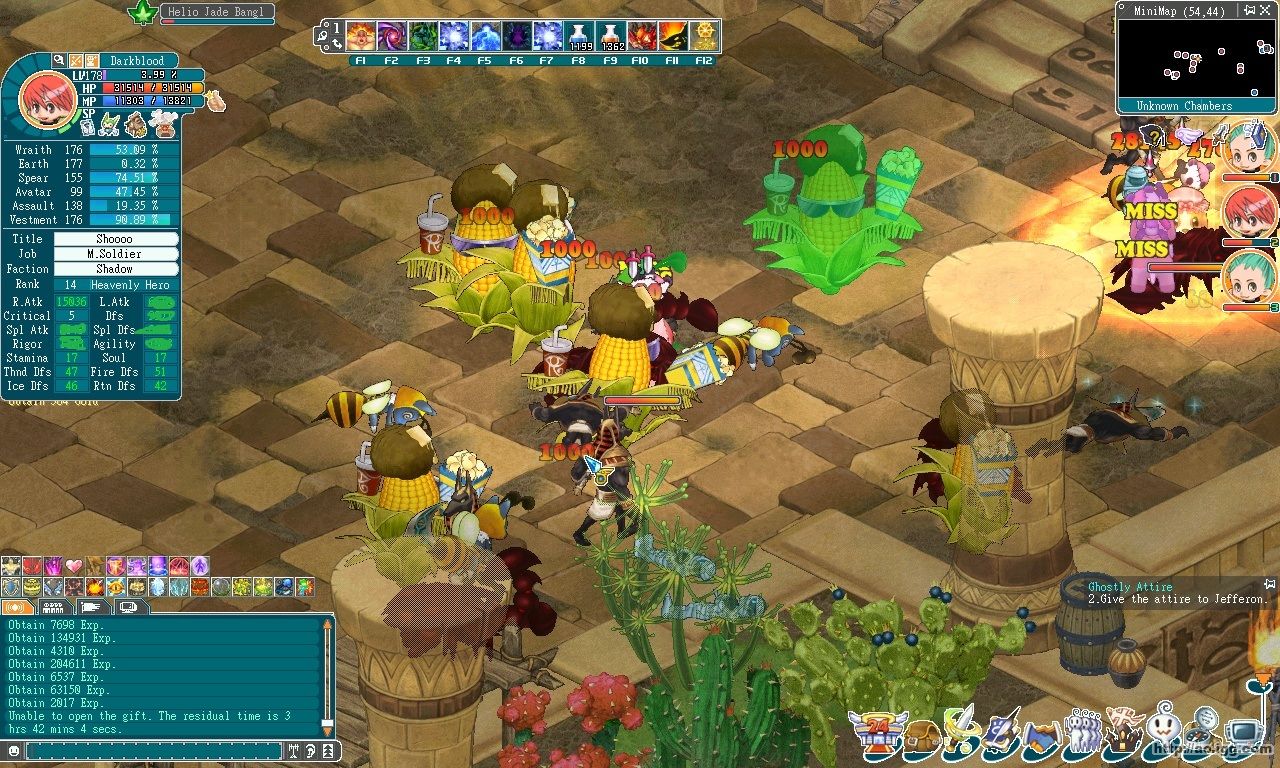 2. To get pass the light just say (Yes)without the brackets YC-Monkey185 . Also for you not to die instantly you have to stand between the 2 alters when the boss stand and say something.



4. Then you will get to the second boss kill all the mobs and walk up the stairs and enter portal.
._. sorry i do not have a picture of the boss my team killed it too dam fast.Also when you first her she will be spawning lots of mobs so be-careful.

5. After killing the second boss go to the right of the stairs and enter the portal u will need a team of 4 or whatever 2 person go up and 2 person go down.After your team mates kill all the mobs leave the book mob alone.>_> here is the picture



6. Within 20 seconds you and your team of 2 need to kill the book mob within that 20 seconds.



7. Then u can enter to kill the final boss A.K.A king of pharaoh



8. Enjoy killing him also take him down before he starts aoeing he shall kill 1 or 3 team mates its all good.



[attach]69494[/attach]

[ Last edited by markgay at 5-16-2013 15:22 ]