Guide Atlantis Main Quest



You start this quest in your char respective city. This guide was made with a char from aurora.

Requirements: lvl 50+ characters (advice: the first steps are easy but if u lvl 50 i would advise to do quest in a team)




Ok so you start quest with Npc called Assoc. Captain(271,39):





He will give you quest named Go to the Sea

1.Find Flame Jade 0/15 from Hell Slave(Sad Abyss;40,64)




2.Return to the main city of your faction and report to Assoc. Captain (same npc that you started quest)
3.Go to Cherry Village in northest branch of the garden of eden, and then go to Puqi island by boat (Talk to NPC called Puqi Shipper; 29,86) (30000 exp, 250 credits, 20k gold)




Report to Angel on Puqi Island

1.Go to Palm Base and talk to Puqi Village angel (144,87)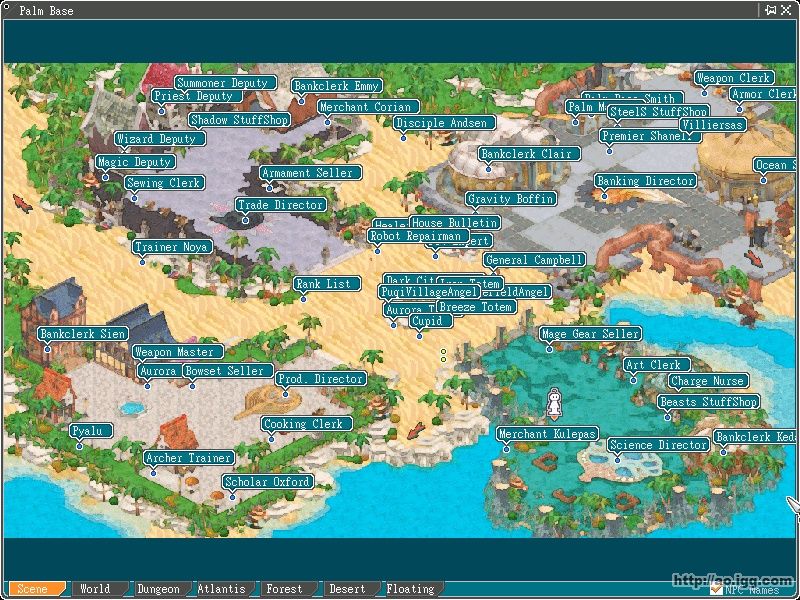 2.Visit Trade Director in Palm Base (96,123)




3.Visit Science Director in Palm Base (227,33)




4.Visit Prod. Director in Palm Base (105,59)




5.Visit Banking Director in Palm Base (223,132)




6.Familiar with the environment, return to puqi (dont go puqi village just click npc again)( 8k exp.,250 credits,10k gold)

7. Test

1.Tell Trainer Noya they want you to join exploration team (Palm Base; 44,110)




2.Color Whelk0/50 (Golden Beach; 19,44)




3. Report to trainer Noya (60k exp., 450 credits, 45k gold)

4.Goal: Get Skin Dive License

1. Go to Golden Beach to learn from Nia (Diving Coach Nia; 230,47)





2.Defeat Puqi Pirate, and get back 0/20 diving equipment (Shining Coast)




3.Report to D. coach Nia in GB (13k exp, 850 credits, 100k gold)

4.Goal: Get Scuba Dive License

1.Go to Blue Sea to learn from Dipsey Hunter(119,43)




2.Defeat Angel fishto get angel fish fin 0/15 (Blue Sea; 78,24)




3.Give Angel fish fins to Yula (report to dipsey hunter; 160k exp., 1k credits, 50k gold)

4. The Puzzle of Yatiss

1.Dive to Blue Ocean, and meet Lubo whom Yula mentioned (Scholar Lubo; 195,171)




2.Take the controller remain to Palm Base and let Yalu indentify it (talk to Pyalu in PB; 32,37)




3.Collect from Fire Fly Corrosive Acid Pickle 0/20 (go Hell Palace and kill fire flys; 40,47)




4.Take acid pickle to Yalu (Pyalu in PB, step 2) for washing the surface controller (obtain a Yatiss High tech Radar)




5.Tell Lubo Identifying result (go talk to Scholar Lubo in Blue Ocean again, step 1)

6.Take the controller to controller dado in Sunken Ruins to test it (Sunken Ruins; 19,78)




7.No start-up energy, Lubo may have some idea...(return to npc from step 1 and 5)

8.Get reward from Lubo (1400 credits, 200k exp., 175k gold)

9.The Source of Energy Seaking

1.Get Squama 0/30 from Winged Angel fish(Sunken Ruins; 59,92)




Note: is a random drop just keep killing til u get all 30.

2.Give Squama full of energy to Lubo (return to npc from step 1,5 and 7)

3.Get reward from lubo (175k exp., 1250 credits, 140k gold)

4.Unprecendented setback (Group)

1.Destroy Hicalu 1 (Lost Region)

First u need to form a team and go to Lost Region, then you will need 2 items to summon boss (that you get by clicking statues and making them come alive):

Pic of a statue not activated:


Hicalu Machine 1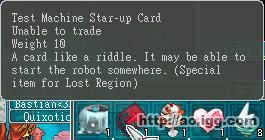 and

Hicalu Machine 2




So you need to kill 2 hicalu machines to get those 2 cards and finally activate the statue of hicalu 1.


When you finally killing hicalu 1 you will see a circle of crystals you will need to pass by them so they can light and u can hit the boss.




2.Adams may have been murdered, inform Lubo, imediatly (npc in Blue Ocean, step 2)

3.Ask Mafa to send a boat to pick up Lubo (go talk to Voyage Officer in Shinning coast; 132,32)(225k exp., 1600credits, 175k gold)
Note: Click Npc again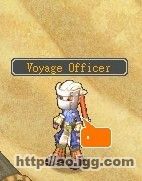 4.Dissappeared Yahabosen

1.Collect wreckage of the Habosen ship (Raging reefs map):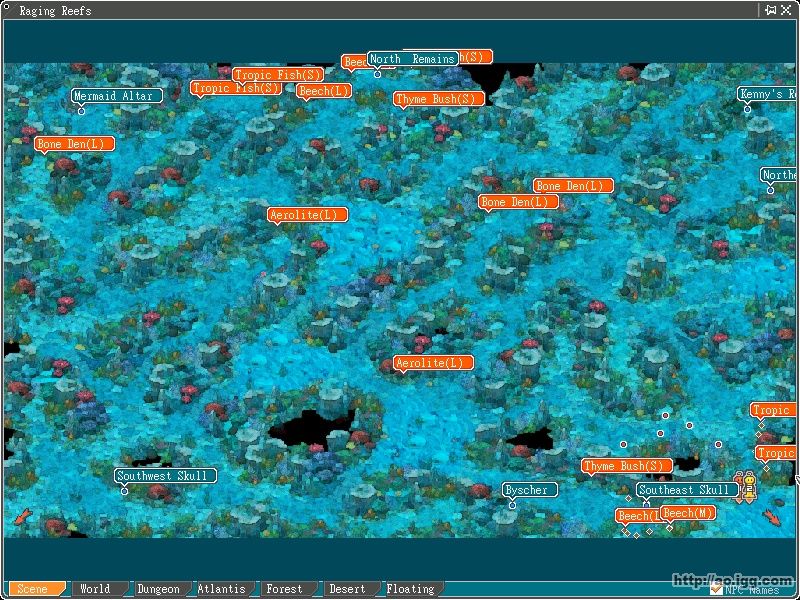 a)North Raging reefs 0/1 (140,176)




b)North-east Raging reefs 0/1 (288,131)




c)Southeast Raging reefs 0/1 (242,10)




d)Southwest Raging reefs 0/1 (45,16)




2.Let Mafa identify that wether remains come from come from Habosen Ship (Report to npc Voyage officer, step 3 of unprecendented setback)

3.Return to Palm Base to buy Aid Syrup from Charge Nurse, and then go Quiet Ocean and Coral Vale to succor:

Palm Base; NPC Charge Nurse; 256,52:




NPCs in Quiet Ocean:




a)Trapped Voyager 0/1 (186,34)




b)Trapped Surveyer 0/1 (172,139)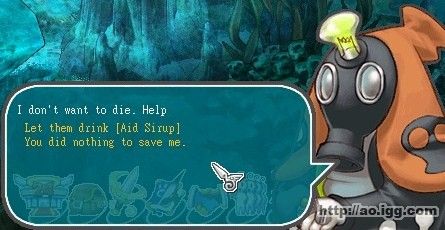 c)Trapped Boffin 0/1 (16,25)




NPCs in Coral Vale:




d)Trapped Scholar 0/1 (10,14)




e)Trapped Labor 0/1 (220,102)




4.Defeat Evil Fish 0/50 in Quiet Ocean to make sure that succors can get to work sucessfully (156,112)




5.Defeat Death Sailor 0/40 in Coral Vale to make sure that succors can get to work sucessfully (60,141)




6.Tell Mafa your effort (report to Voyage officer in SC, step 2)

7.Get passed-on reward from Mafa (300k exp., 2250 credits, 200k gold)
Note: Click again

8.Fight Under the Sea

Go to map Evil Ship and:

1.Defeat Asharl

To summon asharl u need to attack a Strange Sheep but ATTENTION: dont attack more than 1 sheep or it will summon the boss over and over again even if the first u summoned isnt even dead. Advice: careful with mercenaries and pets in auto-attack or/and do AOE.




When Asharl hp is low it will auto-summon Mamen.

2.Defeat Mamen (249,105)




3.Defeat Sallens that try to destroy Yatiss Cultural Relic in Habosen Ship

To open the gate that leads to the portal for the last boss (sallens) you need to click on the torch (47,84)




4.Return to Palm Base to meet Premier Shanell and accept praise (PB; 230,147) (650k exp.,4000 credits, 500k gold)




More than credits, experience and gold, you also get to choose a lvl 80 weapon: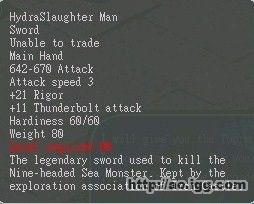 THE END
Note:
if u see anything wrong or just think i should add something pliz reply
cute12rabbit
~Other Guides of Mine~
Guide of Forest main quest:
http://forum.ao.igg.com/viewthread.php?tid=38515&extra=page%3D2
Guide of Desert main quest:
http://forum.ao.igg.com/viewthread.php?tid=39256&extra=page%3D1
Guide of Floating main quest:
http://forum.ao.igg.com/viewthread.php?tid=42042&extra=page%3D2
Guide of Candyland main quest:
http://forum.ao.igg.com/viewthread.php?tid=42585
Guide of Dinoland main quest:
http://forum.ao.igg.com/viewthread.php?tid=47609&extra=page%3D2
CREDITS:
thanks to
wiki
( everything on wiki isnt mine i just put some links to help players), to
ishaky
that helped me confirm the requirements for this quest and helped with technical advices and special thanks to
best daddy of AO everr BlkWing
teamed me in last steps and gave me some tips cute36rabbit cute46rabbit
[
Last edited by svplayer at 6-22-2011 09:42
]